(
Hehehe, iro iro na card geemu wo naratteshimaimashita...XD
Collapse
)

P.S.1. wah, just listened to the songs in the TONE album of TOHOSHINKI!!!



Waaaaahhhh, luuuvvvvvv it!!! Ganahan lageh ko sa mga kanta (bwahaha, except lang atong introduction nga mura'g USEP hymn….XD) wah, ug LSS jud keu nako ang B.U.T nowadays!!! Waaaaahhhhh, nganong stoic-flood man gud ang pv…noooo…remake beh…XD

P.S.2. just watched Paprika and Summer Wars…
wah, SUTEAKI!!! scifi and tech-ky tech-ky theme never failed to amaze me...char jud keu kada scene da...colorful pud keu na salida...hahaha, kalingaw daghan pud ug IT-chans of many faces…XD


Bwahahaha, BABY HEART ultimate form??? noooooo...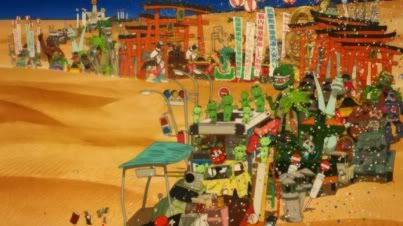 ug asa kaha neh padulong ang parade sa mga IT-chans??? Noooo,masaka, mga bag-ong recruit pa-ingon ug kimelandia!!!
wah, ki wo tsukete minna...wah, ayaw na mo'g sumpay sa sagala!!!XD
Current Location:

kaisha

Current Mood:

amused

Current Music:

5min left
Kanpeki omiyage diay ang worn-out contacts!!! XD

The world is at peace for how many seconds when Pi wished for it by the power of the IT-chan hand!!! Too bad maong jiichan cancelled it!!!XD

A seaweed is a kanpeki wig substi!!!XD

Yappari!!! Makahubog jud diay ang gatas!!! Kogepan self-pity mode!!!XD

Kawaii keu ang 3-eyed inu-chan!!!(n_n)

Maka-emo ang talahiban!!!XD

Hawd keu mo auto-crop ang camera!!! Hoshii!!! Kanpeki kay crazy-crazy!!! Joudan!!!XD

Pwede na mag-colab si Pi ug Mummy Dee!!!XD

Momopozu si Pi!!!XD

Nanto kawaii!!! Pi with the hair clamp and lovely item!!!(n_n)

Kawaii keu ang tulo ka saizou-kun!!!(n_n)


Wah, mingawon man ko anehng salidaha oie...
haha, sa bye-bye-byecycle gang...
sa mga ikemen???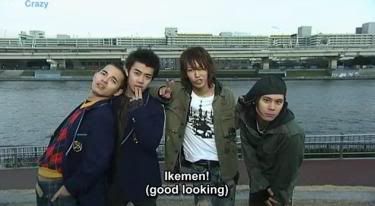 sa konkon...
ug labeh na sa ka-IT-chan ni Pi…hehehe, ug sa iyang hotness2 mode…XD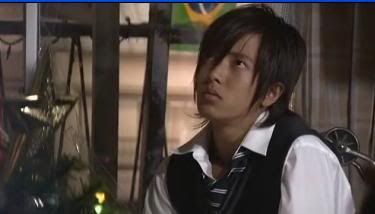 wahahaha, though na-IT-chan ang story tunga2 sa series, it ended just fine???…hehehe, pero epic forevermore jud tong first half neh…maka-guruguru jud ilang mga ka-IT-chanan sa life!!! Wah, ug epic jud keu ka Pi!!! pwede na mo BFF ni crazy2…XD joudan! Simbakopalayo…XD
krooooo krooooo~) hehehehe, buhi pa diay neh akong peeji??? Hehehe, been hanging in lj just to check upon my koibitos neh…update no koto wasureta…XD wah, ug time=scarcity na jud akong drama..tonikaku, wah, just finish watching Nobuta wo Produce!!! Bwahahahahaha, Pi is so uver kawaii in this series!!! Hahahaha, ganahan keu ko sa iyang pagka-talatala!!! Maka-tralalala!!!!XD I therefore conclude:
Ehehe, ogenki lj-chan??? Ohisashiburi neh…hontou ni gomen lj-koibito-chans been very busy recently…hehehehehe, get bishier and bishier each day neh my koibito-chans....XD aside from shigoto been reviewing for this year's JLPT neh...wah, ganbarimasu!!!(n_n)




Tonikaku, good thing had a moment to unwind with the long weekend…(n_n) waaaaahhhhhh, and finally finished watching the season 2 of Saiunkoku Monogatari!!! Waaaaaah, and it's so epic forevermore!!! Demo ne, so many mysteries left unsolved and there's still an unconfronted majo!!!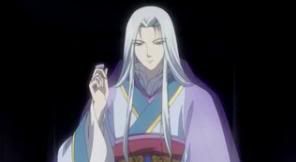 Wah, there ought to be a season 3 neh!!! Tonikaku, I therefore conclude that:
A kodomo could already be tensai in making sit-upons!!!
A dough could be a kanpeki substitute in case the IT-chans are nowhere to be found!!!

Guess who is who…mas makawerla kaysa kina Hikaru ug Kaoru!!!

Ryuuki is more bishier with the panda-chans as lovely-item!!!

A kanpeki deeto with ryuuren would be at the kawa!!!

And speaking of kawa,hahaha, oshietekureru sensei-tantan on your tensai-downing-tricks!!! *Demo by sensei-tantan*

And speaking of drown, wet-bishie-look-Ryuuren-sama makes me wanna do item no.6!!!XD

Wah, and Ryuuren-sama is so mabushii!!! *hanaji*


Waaaaaahhhhh, I'll definitely miss this series!!! Especially the bishie-chans and most especially Ryuuren-sama!!! Waaaaahhhhh, season 3 yoroshiku onegaishimasu creator-chans!!!(n_n)



Wah, asa na ganeh ko anehng salidaha…hahaha, tama, the real battle with the ITified disease inflicted by the IT-chans starts…wah,uver jud luoy na keu ang mga patient…makahilak man sad ta… emo pa jud keu nehng bata-a…
Hahaha, which reminds me---mura jud xa'g si sakura…XD
Tonikakau, whew, the tension is rising na jud…XD nag-kime-faint gud si manong…XD
shikashi, yokatta ne, isha-san wa nantoka dekita…and atleast majority of the patients were saved…
Wah, yoshi, now it's time to deal with the IT-chans and tasukete Eigetsu…wah, ug pwede ma-shock kinsa ang mehng bulaga ug balik ug siyang nagpakawala kay Eigetsu??? Tenen….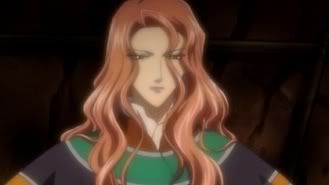 Bwahahaha, wala siguroy lingaw sa kabilang buhay…XD
Pwede mu-sanib Eigetsu??? para triplets na ta???XD
Wah maayo na lang jud mehng abot dayon si Ryuuren-sama-my-love-forevermore to rescue his kokoro no tomo number 2…XD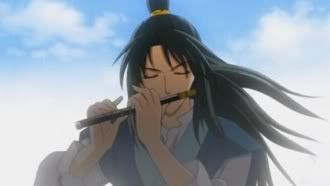 wah, ug stick around forevermore na jud…
pwede daplini Eigetsu???XD
hahaha, and my Ryuuren just have some new learnings...XD
bwahaha, ug tama diay, Ryuuren-sama just acquired some tour guiding skill… saa, achira e to the sites of scenic beauty that Ryuuren-sama discovered …XD
1. Bakilid
2. Kawa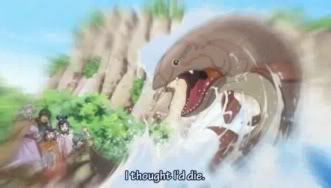 3. Self-pity cave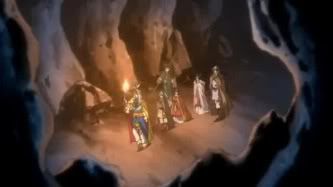 4. Habulin-mo-ko-damulag-saizou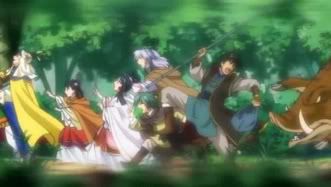 5. End of the kawa
6. Talahiban
7. Yuki-all-over-the-tokoro
Wah, sasuga from my Ryuuren… kanpeki places pang-deeto neh!!! Hahaha, it would be the ultimate adventure deeto of a lifetime!!! HONTOU NI SUTEAKI!!!
Wah, tonikaku, eeeeehhhhh, kyou wa atashi no tanjoubi tanjoubi??? XD murag last month lang man tong basudei nako...XD anyweiz, hahaha, atashi kara atashi e purezento …XD hahaha, douzo self!!(n_n)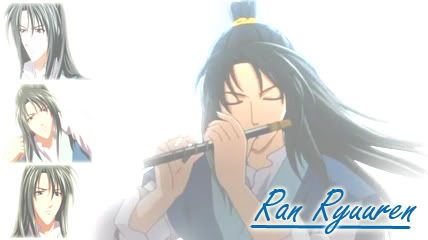 *on the verge of pushing myself @ NEWB* XXXXXDDDDD
soshite,motto ryuuren icons...(n_n)

P.S. sankyuu for the greetings minna!!!(n_n) soshite, domou arigatou maam nurse aiza for the chocolates...(n_n) the first gift that i received today neh...(n_n)
Nyahaha, such a busy-busyhan week…XD good thing Saturday was a holiday, and we didn't have OT request on that day…XD waaaaaaahhhhh, finally had a heart2heart with Saiun…XD
(
S...O...L...
Collapse
)
P.S. wah, after 48 years 3 eps pa jud akong na-move-on sa Saiun! shikata ga nai…busy-busyhan ang life…XD how I miss my horem life…XD tonikaku, wah, thrilling na diay kayo ang saiun!!! Hahaha, char na kayo si shuurei!!! Charness jud, saludo na jud keu ko da…XD ug if I know jud mga IT-chans lang to nga nag-evolve as bulate…XD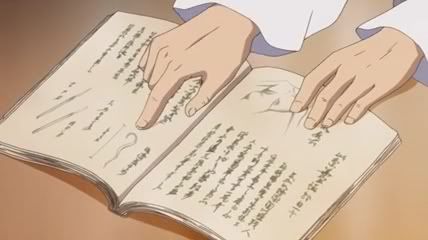 Ahahaha, tonikaku, wah a dosage of ryuuren-sama!!! Douzo self!!! XD



Current Mood:

excited
(
S...O...L...
Collapse
)
P.S. 1. wah, Liar Game season 1 mata owarimashita...hehehe, round 2 na neh... gimingaw man gud kong akiyama-sama buh...XD


gimingaw na ko'g saiunkoku…


wah, maayo na lang ma-orbit na nako ang season2 sa gogoanime…waaaahhhhh, yokatta neh!!!! Ryuuren-sama ga hontou ni AITAKATTA!!!(n_n)


hahahha, pwede magblush!!!XXDDDD


P.S.2. yoroshiku onegaishimasu solidworks-sama...XD

(
S...O...L...
Collapse
)
P.S. waaaaaaaaaaaaaaahhhhhhhhhhhhh…finally finished watching Season 1 of Saiun!!! Bwahahahaha, I therefore conclude that:
Wala ju'y lingaw sa life si Waka-sama!!! Hala sige tagay ug mako til ma-dedotz!!!
Bwahahaha, ang nagagawa nga naman ng walay lingaw sa life…XXXDDDD Really deadly for an IT-chan…XXDDD


…ug waaaaaaaaaaaaahhhhhhhhhhhhh!!! ASNDKSAHFJKHSJjsajfhUJSHFJSAHFJHfjhdsjfhdjugieuhfkjhdsk!!!!! Pwede mag-kime faint ima sugu ni!!! Waaaaahhhh, swerteha pud ni shuurei oie!!!!!!!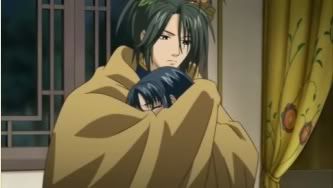 Waaaahhhhh, rryyyyyuuuuuurrrrrrreeeeeennnnnnn!!!! You're existence is so epic!!! Hontou ni daisuki-ness!!!(n_n)
Bwahahaha, tama diay, omedetou to my ryuuren for his new career as fashion consultant!!!(n_n)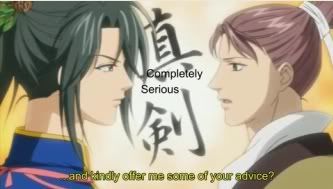 XXXXXXXXXXXXDDDDDDDDDDDDDDD ahahahaha, pati music career blooming… (n_n)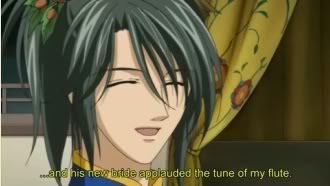 Bwahahahahahahahahahahahahahahahahahahahahahaha!!! Pero kani jud ang wala ko kasagang!!!


Tenen!!! XXXXXXXXXXXXDDDDDDDDDDDDDDDD..sajndjsaifuisedhfksdjhfudjshf8uhdfjahdfueh!!! hahahahahaha, SOMEONE STOP ME!!! XXXXXXXXXXXXXDDDDDDDD!!! Hahahahaha, yamete!!! Ochitsuke atashi!!! Hahahaha, sasuga from my ryuuren!!! Nahimo na jud ug bird ang feathers sa iyang head-dress!!! Hahaha, suteaki!!!
(
S...O...L...
Collapse
)
P.S. OMGesh nasaksihan na jud nako ang sekaijuu ni ichiban biga acts ni Waka-sama!!!!! Noooooooooooooooooooooooo…..


Yappari mas biga pa jud diay siyang Yunoki!!!!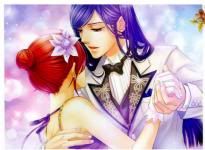 Sasuga Waka-sama!!!! Such an IT-chan ne!!! Wah, maayo pa ang pagka-IT-chan ni Sephie-chan kay pwede pa mapalahos sa pikas dunggan…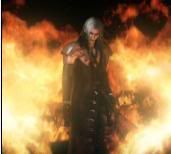 Unlike the creepy words from the ultimate majo…nooo, IT will haunt you itsumademo!!!XXXDDDD
Current Mood:

busy
(
S...O...L...
Collapse
)
P.S. Saiunkoku Monogatari is getting wakuwaku ne!!! never thought it would turn out this way…coz it's kind of boredom sa first…ahaha, but the plot became more exciting later on…soshite, various bishie personalities made it more wakuwaku ne…XXXXDDDDD Tokoro de, My bishie ranking:
1. Ryuuren-sama

2. Kijin-sama

3. Kouyuu-sama

4. Ryuuki-sama



5. Seiran-sama

(
S...O...L...
Collapse
)
P.S.1. currently watching Saiunkoku monogatari…ehehe, medyo boredom sa 1st…demo ne, the story gets interesting as the episodes went by…waaahhhh, unsaon na lang ang mga bishies…nyahahaha, crush diay keu nako si ryuuren…XD *heartness!!! KIME-faints*



P.S.2. Ace-kun just bought an FF Dissidia...wah, omg, he let me try it...waaaaaaaaaaaahhhhhhhhhhhhhhhhhhh....i wanna wanna...guruguruguruguruguruguruguruguru...........pwede mupalit ug PSP ima sugu ni???? XD yoroshiku emulator...hilakan beh...XD

Current Location:

heya

Current Mood:

awake