(
Collapse
)

P.S.1. wah, just listened to the songs in the TONE album of TOHOSHINKI!!!



Waaaaahhhh, luuuvvvvvv it!!! Ganahan lageh ko sa mga kanta (bwahaha, except lang atong introduction nga mura'g USEP hymn….XD) wah, ug LSS jud keu nako ang B.U.T nowadays!!! Waaaaahhhhh, nganong stoic-flood man gud ang pv…noooo…remake beh…XD

P.S.2. just watched Paprika and Summer Wars…
wah, SUTEAKI!!! scifi and tech-ky tech-ky theme never failed to amaze me...char jud keu kada scene da...colorful pud keu na salida...hahaha, kalingaw daghan pud ug IT-chans of many faces…XD


Bwahahaha, BABY HEART ultimate form??? noooooo...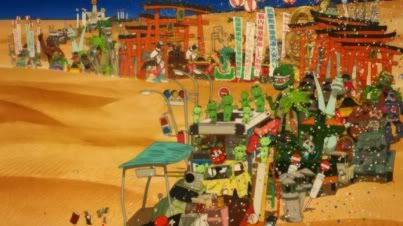 ug asa kaha neh padulong ang parade sa mga IT-chans??? Noooo,masaka, mga bag-ong recruit pa-ingon ug kimelandia!!!
wah, ki wo tsukete minna...wah, ayaw na mo'g sumpay sa sagala!!!XD